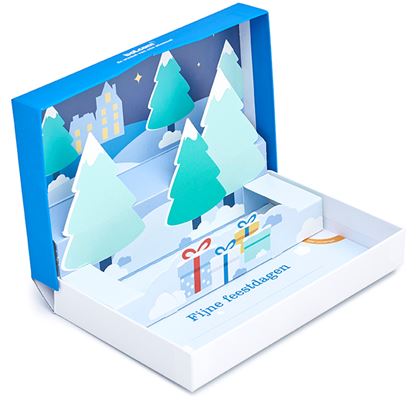 Hinge box as luxury packaging
Are you looking for a cardboard luxury box in one piece, which embraces your product as it were? Then you need a hinge box: this cardboard box is equipped with a hinged lid. The box can be finished to your wishes and to the requirements of the product.
Why buy hinge boxes from ducaju?
Box and hinge = one unit
Printing hinge boxes = standard paper or luxury paper - subtly or fully colour-printed
Finish = laminate, varnish, foils, interiors, windows, and other possibilities
Shape, size, and print run = according to your wishes
Food-safe + environmentally friendly + recyclable = all possible
Ideal for original gift wrapping, business gifts, promotions, care products, jewellery, etc.
Custom luxury boxes. Are you looking for inspiration?