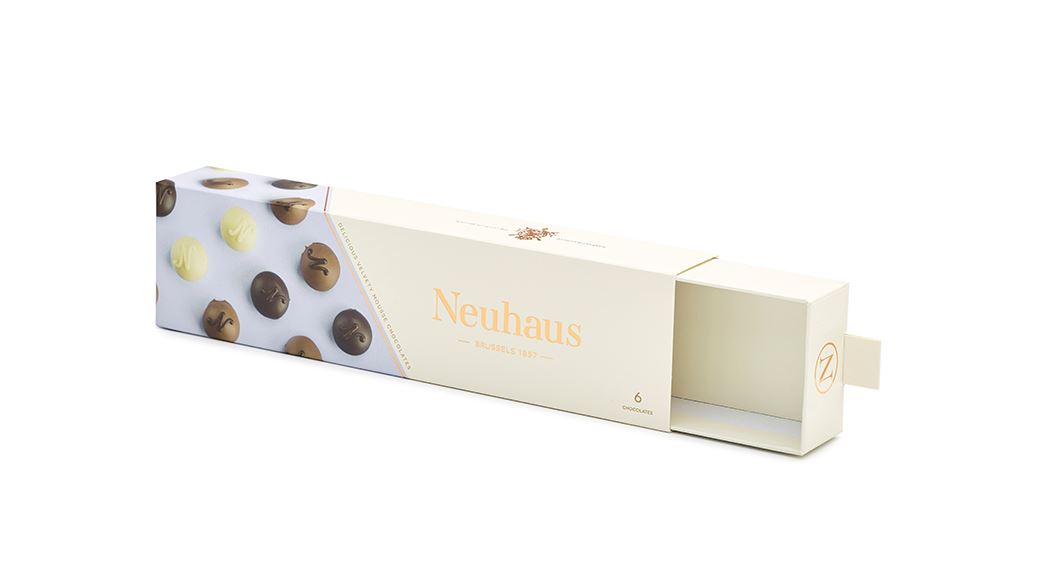 Luxury box base with sleeve or wrapper
Do you want to give your product a smooth and dynamic luxury finish? We make a combination of box and sleeve. You let the box slide into the sleeve, much like a shirt sleeve. In this way, you create a beautiful sliding box. If you prefer a luxury box with base lid and sleeve, that combination is also perfectly possible.
Cardboard sleeve
A sleeve around your box gives it a strong appearance. Your product is immediately recognisable and attracts the consumer's attention. Moreover, the sleeve protects both your luxury box and the product inside. Of course, we tailor the printing of the sleeve to your wishes.
Have a luxury box and sleeve custom made for your product
Which combination of box and sleeve is most suitable for your product in the way of luxury packaging? We will work it out together and determine dimensions, printing, and finish - for example, with the logo of your brand, the image, the recipe, and product details. If you have questions about the possibilities of sleeve boxes, you can always contact us.
Why buy custom luxury boxes with sleeve or wrapper from ducaju?
Base and sleeve / wrapper= a perfect fit
Printing luxury boxes and sleeves = standard paper or luxury paper - subtly or fully colour-printed
Finish = laminate, lacquer, foil printing, interior, window, and other possibilities
Shape, size, and print run = luxury packaging according to your wishes
Food-safe + environmentally friendly + recyclable = all possible
Ideal for chocolate products, chocolates, original gift wrapping, shoes, business gifts, promotions, IT & multimedia, personal care products, jewellery, champagne, wine, and spirits
Are you looking for inspiration?