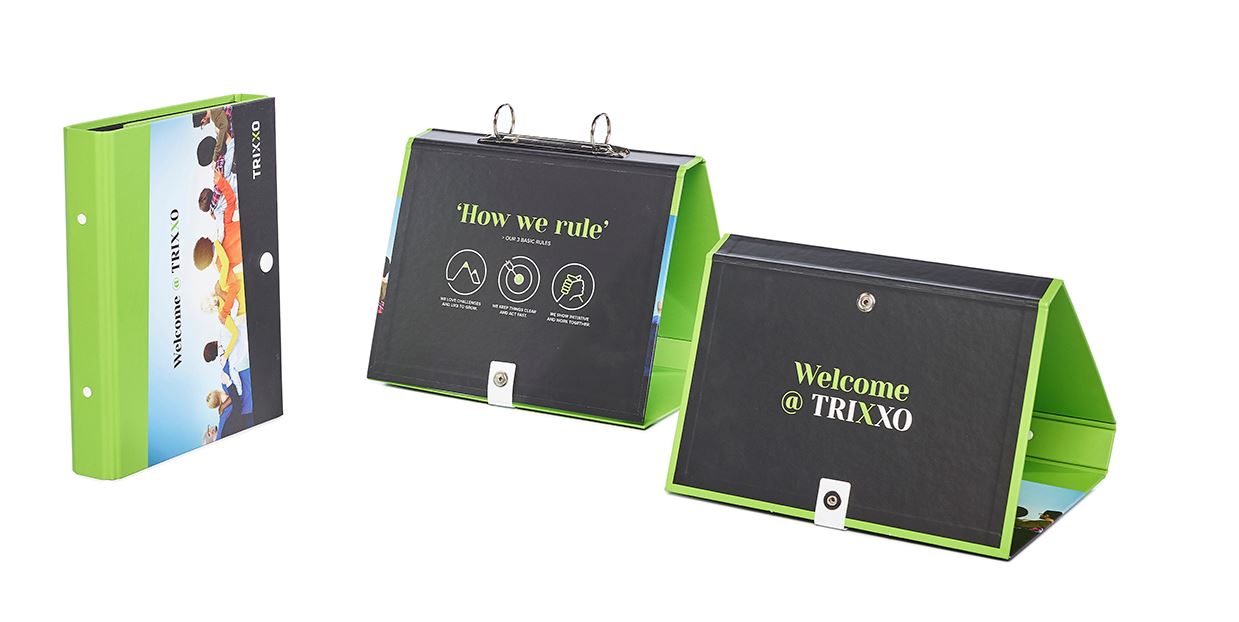 Ordering flip-over ring binders
Present your product range to your customers in a handy flip-over ring binder. Or convey the content of your message clearly and unequivocally to your company, publisher's or training institute. Open the flap-over or flipchart and discover how easy it is to inform and convince people.
Have your flip-overs personalised and printed with your logo, name or image
When you close the flipchart, everything is nicely stored and protected in your customised ring binder. This ring binder comes in various designs, filling heights and sizes (usually A4 or A5), with or without tabs. Would you like the flip-overs to feature the logo of your company or event, the name of a participant or a campaign image? At ducaju, we leave nothing to chance when it comes to your flip-over.
Would you like to take your flip-over with you? Just close the flap and hold it like a folder in your hand or tuck it under your arm.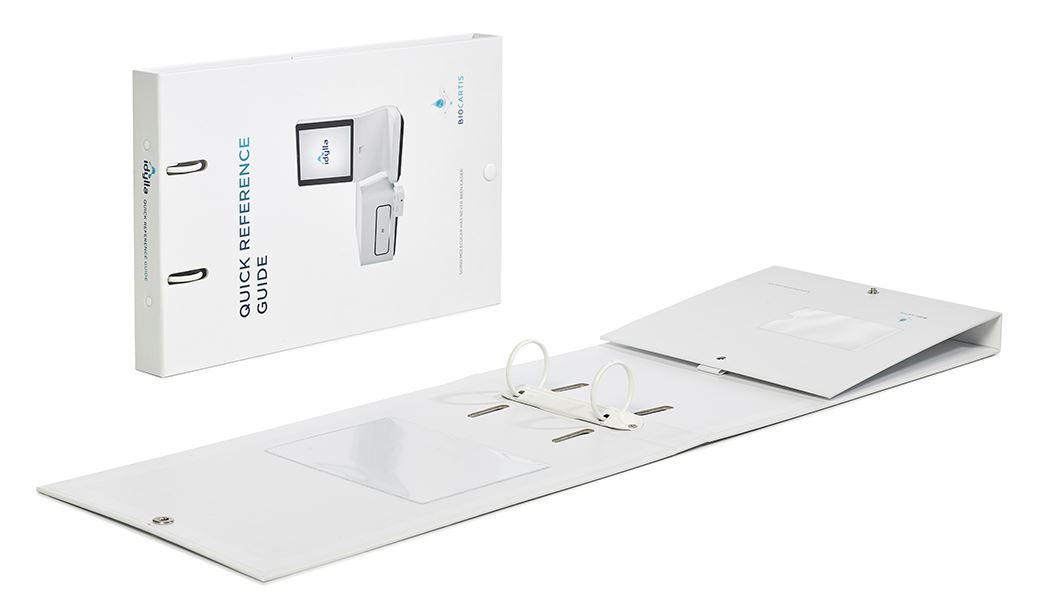 Why buy flip-over ring binders from ducaju?
Possibilities = different sizes
Perfect finish = benefits your company's or organisation's image
Numbers = however many you want
Are you looking for inspiration?