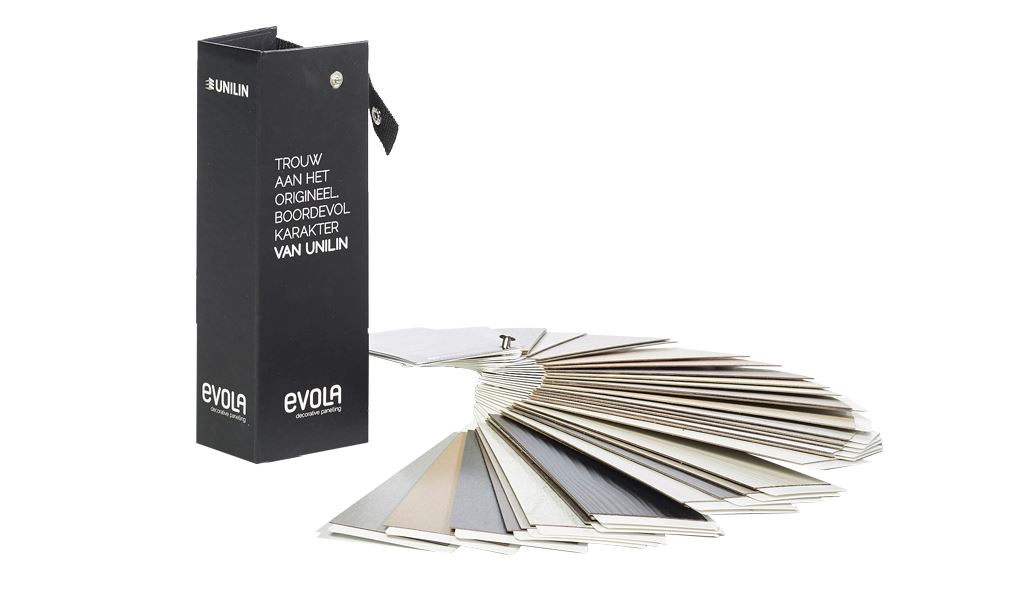 Fan decks
Fan decks allow you to present a broad overview of colours, patterns or fabrics. Your customers can see at a glance the wide range of choices you offer, for example for paint, wood, curtain fabric, paper, plastic, and so on.
Sturdy back and strong mounting for your fan deck
Of course, your fan deck must be practical to use and still remain sturdy. That is why we look for the most suitable back and mounting module for your fan deck. We will advise you on load-bearing capacity and sizes. Also, why not draw inspiration from the many fan decks we have made over the years.
Are you looking for inspiration?