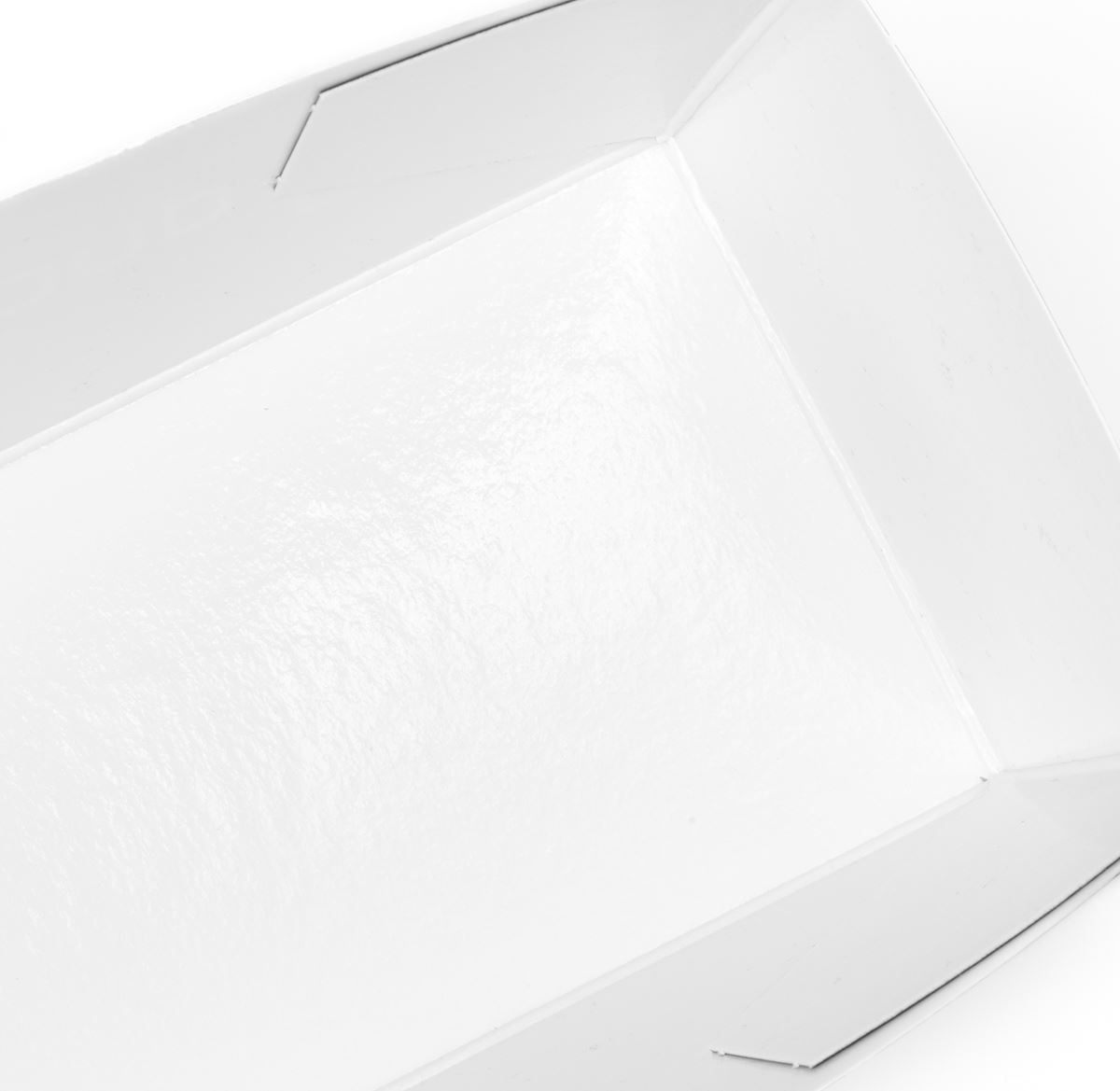 Water and grease barriers on packaging
PE-coated cardboard
Cardboard can be coated with a thin layer of PE, LDPE, or HDPE, usually 15-20 g/m² PE coating on a board between 250-350 g/m² on average. This PE layer gives cardboard a moisture and grease barrier. This makes it possible to pack fatty and moist food without stains bleeding through to the other side of the cardboard. PE coating results in a good moisture barrier.
Cardboard suitable for the deep freeze with grease barrier
Thanks to a chemical added to the material, this cardboard has a grease barrier and is suitable for freezing: the so-called 'Freeze Grease' quality.
Ecobarrier cardboard
This cardboard has a grease and moisture barrier thanks to a water-based coating. It can be an environmentally friendly alternative to PE-coated cardboard because it does not contain microplastics and is 100% recyclable. It is a mono-material.
It also contains no fluorine chemicals, which may be present in some 'Freeze Grease' grades.
Possible applications include packaging for fast food, cakes, pastries, ice cream, chocolate, and deep-freeze applications. Testing the barrier properties is required, with the right foodstuff and during shelf-life time. If you are looking for cardboard with all the environmental benefits, then this is the cardboard of the future!
Cardboard with PET coating
Cardboard with PET coating is mainly used for oven applications, because it provides a good moisture and grease barrier, but is also temperature resistant.
Cardboard with ALU laminate or PET laminate provides a good barrier against moisture and grease but is less environmentally friendly because it cannot be recycled.
Barrier lacquer
With this dispersion lacquer, we can provide a grease barrier on the front and/or back of cardboard. We do this in one or two runs, and direct contact with food is possible.
Barrier lacquering is possible in small quantities, it can be applied on our printing press quickly in-line. Testing of the barrier is, however, necessary.