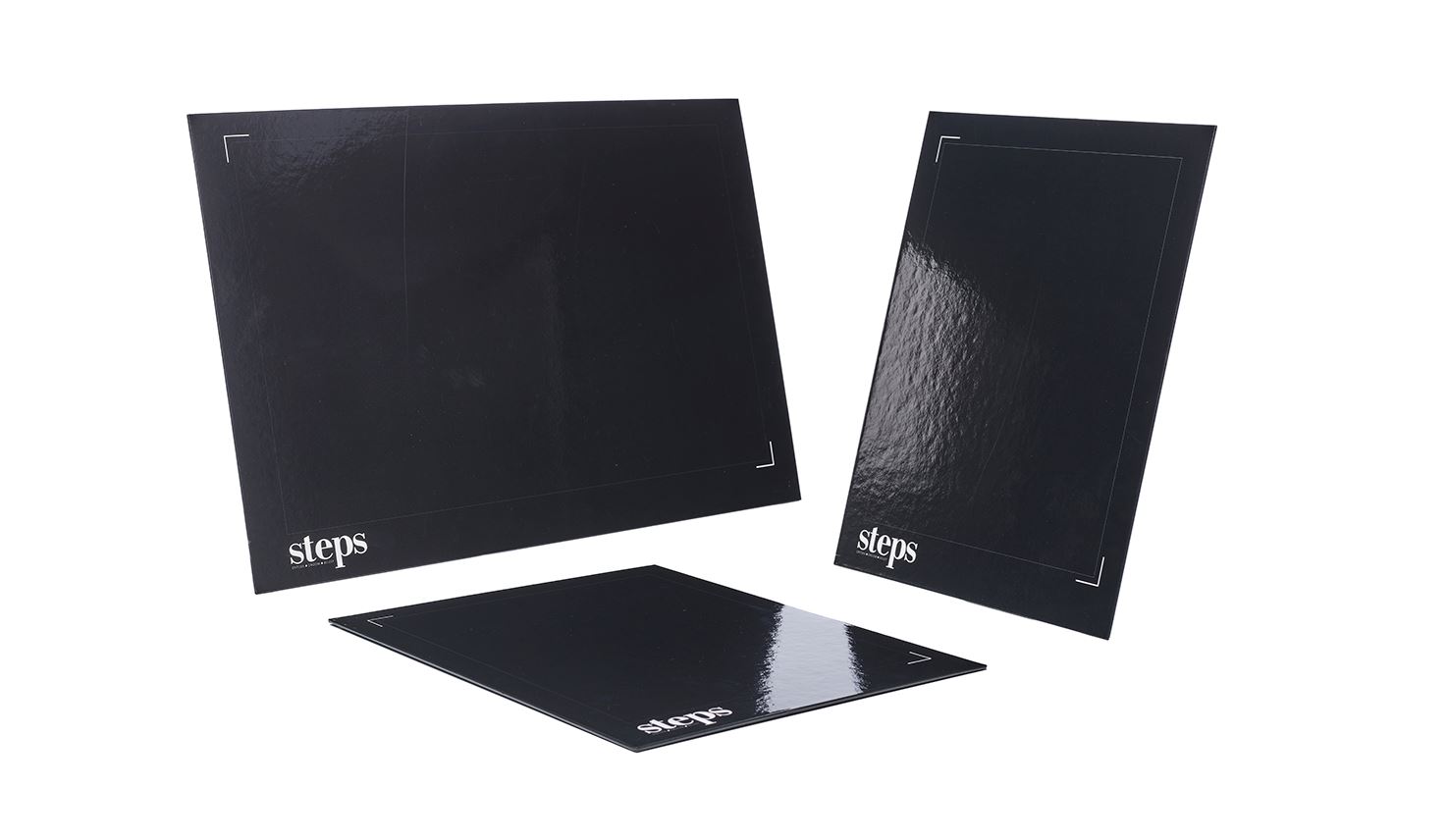 Laminating packaging and presentation material
Definition
Lamination is the bonding of a plastic laminate to printed matter (paper and foldable cardboard). This industrial process not only creates a more aesthetically pleasing end product, it also increases its overall durability. The thin plastic layer can be transparent, structured, coloured, or metallised.
Which laminate for your product?
BOPP films (Biaxially Oriented Polypropylene)
This is our standard film. It is known for its excellent ease-of-use, high-gloss, and beautiful finishes. Most types are suitable for direct contact with food. There is also a series of textured films of this type.
Types: matt - glossy - silk - soft touch - scratch-free matt - anti-bacterial - linen - pearl - leather - waffle.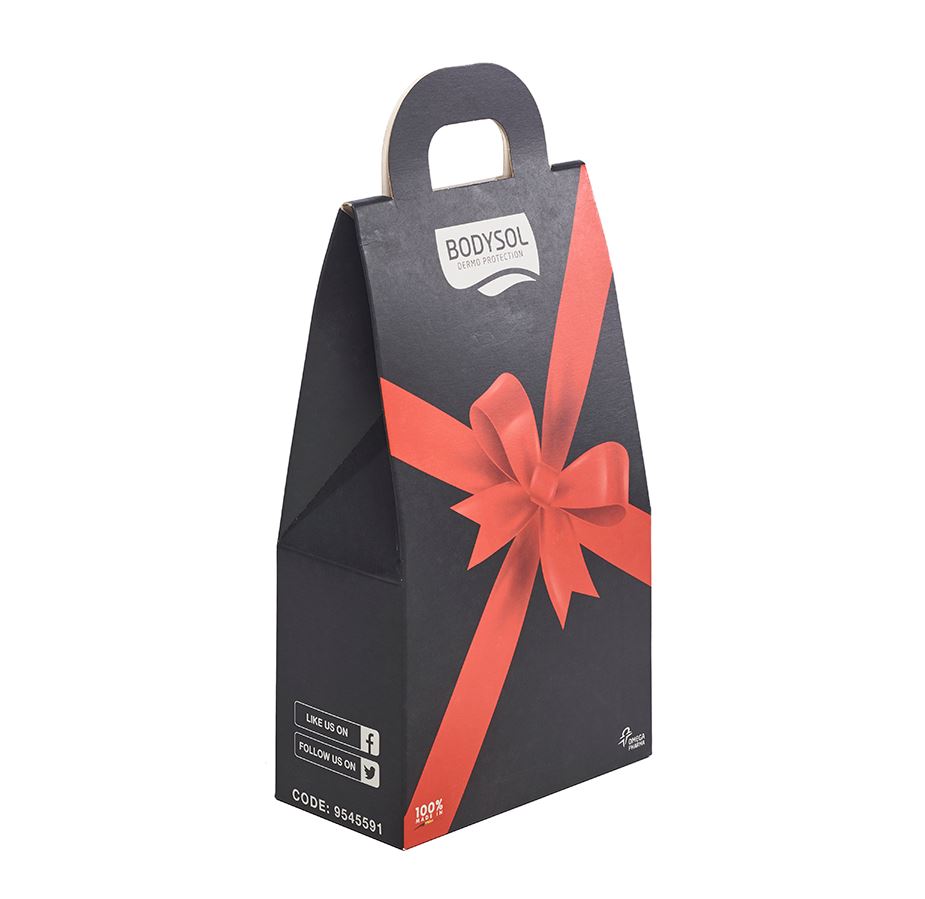 PET films (Polyethylene terephthalate)
This type of film is characterised by a high bondability and printability. This makes it suitable for high-end packaging products that require a high degree of post-processing. PET films can also be used for direct contact with food.
Types: silver - matt silver - gold - matt gold - white - black - holographic
Ecological films
There are also ecological variants on the market, made on the basis of vegetable raw materials (cellulose, cotton, corn, potatoes, etc.) which also break down faster, making them compostable. These films are suitable for direct contact with food and are available in different varieties.
Types: matt - shiny - silver - gold