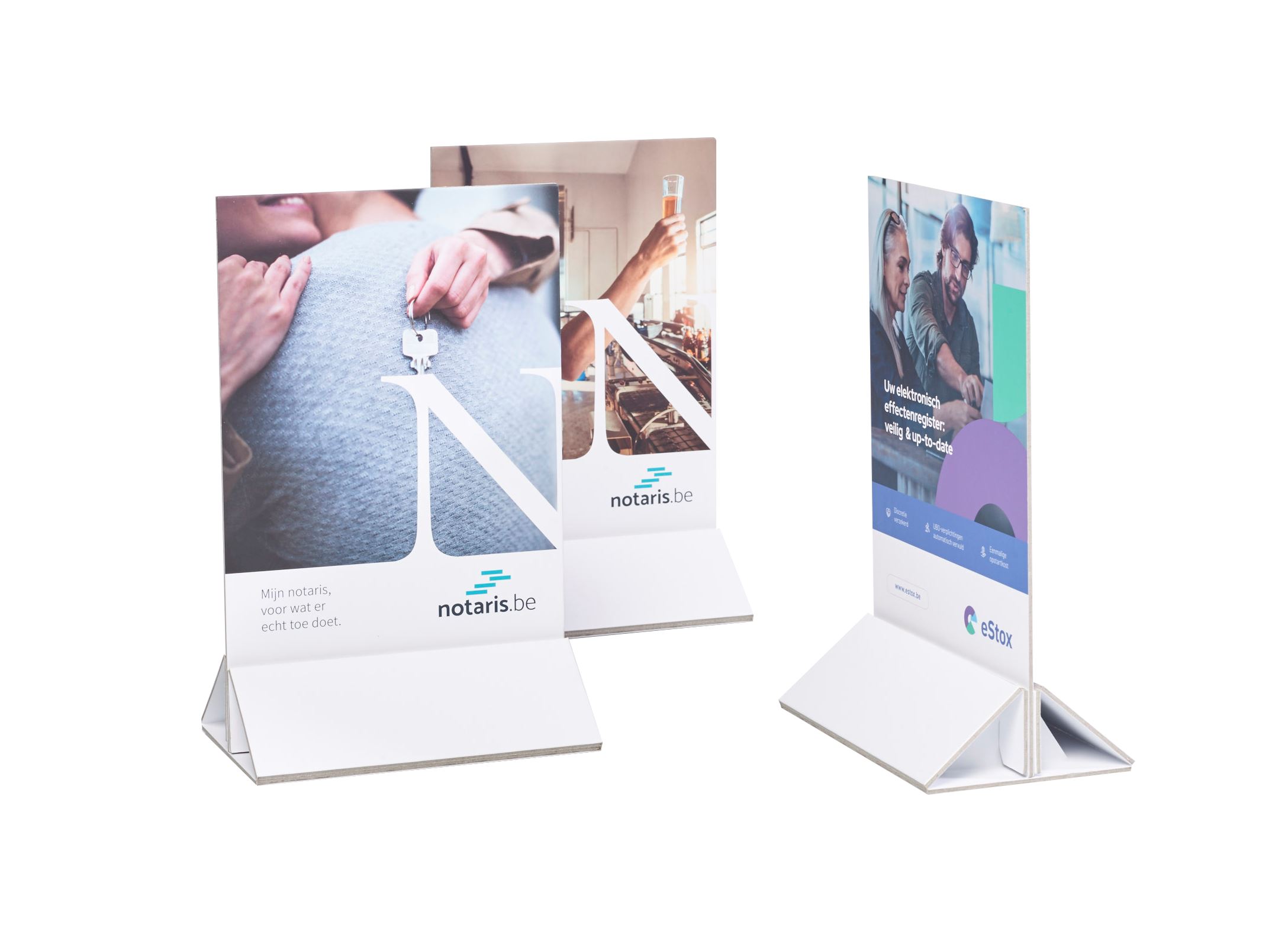 Displays with support base and floor displays
Would you like a display that 'stands' out?
We put our best foot forward. Opt for a …
Display with support base: consists of the traditional display with single or double support base and mounting eyelet, finished with folded edges or visible cardboard edges.
Display with loose support base: allowing you to use the display on both sides.
Display without support base: using a crease line or a score line, the display stands on its own and there's no need for support.
Are you looking for inspiration?